Board Documents
Board of Trustees
Linda D. Wilkinson, Chair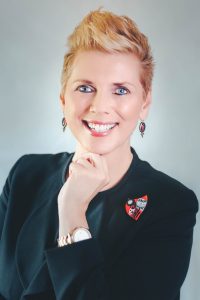 Hanover
Linda has been working in the nonprofit sector for 24 years – primarily in healthcare. Her career includes lobbying for large health systems, vulnerable patient populations, and leading programmatic, systems and legislative changes for some of the largest national health organizations in the United States. Most recently she served as CEO of the Virginia Association of Free and Charitable Clinics (VAFCC) for nearly eight years where she supported more than 60 clinics serving 73,000 patients with their medical, dental, mental health and pharmaceutical needs. While at the VAFCC, she grew the agency's funding from $3.1M to almost $10M. Recognizing Linda's integrity and ability to successfully manage public funds, Linda was chosen to help manage a $100M portfolio of COVID-relief funding for small businesses for the Office of the Governor for the Commonwealth of Virginia.
She is a very proud alumna of Randolph-Macon College where she serves on the Alumni Society Board of Directors. She also studied at Virginia Commonwealth University (MPA coursework), Johns Hopkins University (certificate in Change Leadership) and most recently achieved a Masters Certificate from Michigan State University in Strategic Business and Leadership. Linda completed another certification for nonprofits in 2019 – Certification in Board Education from BoardSource.
Because of her extensive knowledge of healthcare systems and passion for
providing a voice for underserved, marginalized communities, she is a sought-after public speaker who brings compassion and humor to even the most serious of topics. She lives in Hanover, Virginia with her husband of 32 years and daughter.
Season Roberts, Vice Chair
Virginia Beach
Season Roberts is a native of Virginia Beach, VA. She earned a bachelor's degree from Old Dominion University in Communications, a minor in Political Science; and attended George Washington University for graduate studies in Political Management. As a Public Relations and Community Engagement consultant, Season provides strategy and implementation solutions to government, private, non-profit, and individual clients in the areas of digital marketing, brand awareness, corporate communications, and engagement.
From 2012-2021, Season served as the Executive Director of Virginia Beach Court Appointed Special Advocates (CASA). As the Executive Director of Virginia Beach CASA, Season led the organization in providing volunteer advocates for child victims of abuse and neglect. Under her leadership, Virginia Beach CASA increased the number of volunteers serving, increased the number of children being served, and increased Virginia Beach CASA's visibility within the community. In 2015 Prevent Child Abuse Hampton Roads honored Season with the esteemed Champions for Children Award.
Before Virginia Beach CASA, Season also served as the Director of Volunteer Services at Senior Services of Southeastern Virginia (2010-2012), Hampton Road's Area Agency on Aging; and before that, the Development Operations Manager at The King's Daughters, founders of Children's Hospital of The King's Daughters (CHKD) from 2002 – 2012; where she managed over 1,000 volunteers in their efforts to raise funds, friends, and awareness for CHKD. Currently, Season is active in her local community and church. She sits on several local and state non-profit boards and committees. Season resides in Virginia Beach, VA with her husband and daughter
Tiffany Garner, MA, MPA, Treasurer
Tiffany Garner currently serves as the Community Violence Initiatives State Manager for Giffords: Courage to Fight Gun Violence in Washington, DC, where she works to prevent further firearm violence and homicides through advocacy and lobbying for legislation that establishes community- based violence intervention and prevention funding throughout the states. She is actively engaged in coalition-building and community organizing at local and state levels, focusing on supporting violence prevention programs and strategies that will reduce community violence, specifically within communities of color.

Tiffany received her Bachelor's Degree in Organizational Communication and Master's Degree in Community Counseling from the University of North Carolina at Charlotte and has recently completed her Masters of Public Administration from Old Dominion University. She serves on the Emerging Leaders Council national committee with the National Forum for Black Public Administrators (NFBPA) and serves as a committee chairperson with Virginia Women Leading Government (VWLG).

Tiffany is native to North Carolina where she spent over seven years as a domestic violence therapist for children exposed to intimate partner violence as well as a manager for an innovative youthful offenders program, focusing on teens who have perpetrated aggressive and violent behaviors within dating relationships. She has served as trainer for law enforcement officers on the Lethality Assessment Program (LAP) Maryland Model, a program that helps to identify victims of domestic violence who are at the highest risk of being seriously injured or killed by their intimate partners. In addition, Tiffany has continuously worked with law enforcement, researchers, and community partners across the country on federal and state grants focused on the implementation of innovative community-based strategies for reducing and preventing violent crime within vulnerable communities.
Allison Lawrence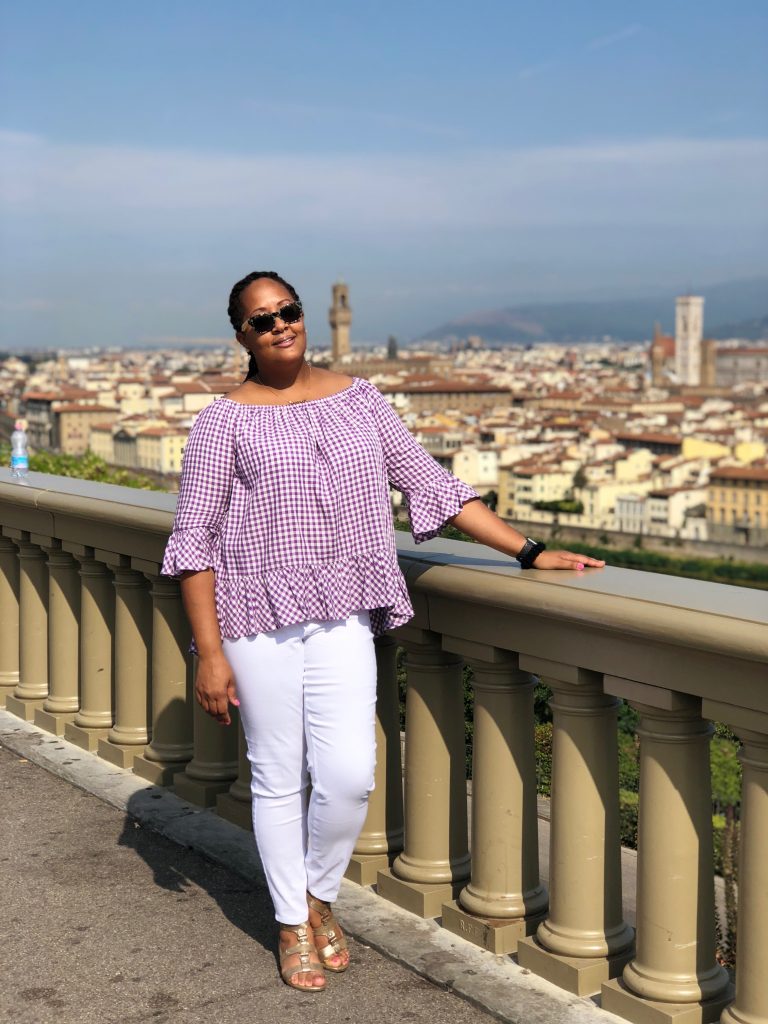 Richmond
Allison Lawrence is currently the Executive Director for the Virginia Senate Democratic Caucus and adjunct faculty for Reynolds Community College in Richmond, Virginia. She holds an A.S. from Reynolds Community College, a B.A. from Virginia Commonwealth University, a graduate of the Sorensen Institute's Political Leaders Program at The University of Virginia, and a member of the 2019 Class of Leadership Metro Richmond. Allison has fundraising, legislative and advocacy experience having worked for a large political consulting firm, a political state party, a trade association, and M. H. West & Co., Inc. She is a member of several organizations such as The 20/20 Bipartisan Justice Center and The Links Incorporated, Commonwealth (VA) Chapter. In her spare time, she enjoys volunteering in her community and especially with her parents with the Friends of Anderson Cemetery which was formed to restore, preserve, and enhance one of Henrico County's oldest African American Cemeteries
Dominique N. Marsalek, M.A.
Dominique N. Marsalek (she/her/hers) is currently Federal and State Government Affairs Specialist for the American Counseling Association (ACA), Gubernatorial Appointee to the Board of Trustee's for the Family and Children's Trust Fund of Virginia, and a mentor for foster youth through Best Kids DC. Previously, Dominique served as Federal and State Policy Deputy for Prevent Child Abuse America (PCAA). During this time, she focused on the intersections of public health and child welfare law, including landmark legislation such as the Child Abuse Prevention and Treatment Act (CAPTA) and the Families First Prevention Services Act (FFPSA). In this role, Dominique advised 50 state chapters on the implementation of evidence-based violence prevention policy including the federal Maternal Infant Early Childhood Home Visiting Program (MIECHV). Prior to these positions, Dominique had the honor of serving as the Legislative and Community Affairs Advisor for the Government of the District of Columbia's Commission on the Arts and Humanities (CAH), and as Chief of Staff for The Honorable Senator Ronald Young (MD-3). During her time as Chief of Staff, Dominique helped write, testify on, and advocate for several public health bills that became law, including expanding the statute of limitations for child sex abuse survivors and student loan repayment for foster youth in Maryland. Dominique has a Bachelor's degree in History and Sociology and a Master's Degree in Literary Theory and Religion from Hood College. As a second-generation foster care alumna and a first-generation college graduate with over 15 years of experience in public policy and leadership, Dominique aims to cultivate positive social policy that betters communities, empowers families, and strengthens social welfare systems.
Beverly Crowder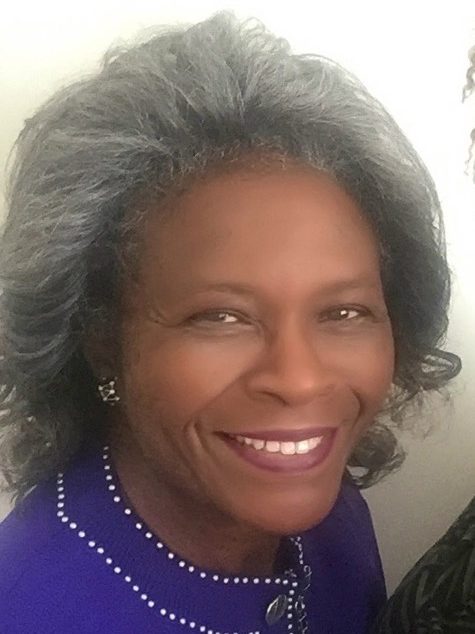 South Boston
Beverly Tennessee Crowder is a product of Southampton County Public Schools. She holds a B.S. in Education from St. Paul's College in Lawrenceville, VA; an M.S. in Reading from Longwood College in Farmville, VA; and an endorsement in Administration and Supervision from the University of Virginia in Charlottesville, VA. She holds licensure in teaching, primary and secondary administration, and superintendent. A retired educator, Mrs. Crowder served nearly 40 years in the Halifax County Public Schools, where she served as teacher, principal in a number of schools, mentor to many teachers, and Director of Student Services. Engaged in the South Boston Community, Mrs. Crowder serves on the South Boston Planning Commission and a member of the South Boston Museum. She is also a member of Alpha Kappa Alpha Sorority, Inc. Currently, Mrs. Crowder is the State Community Ambassador for AARP, a position that allows her to carry out the work of the Association at the community level in a geographic area. In this position, she recently received the Virginia's Gordon Morton Award for Volunteer Service, the highest award of service from AARP. She was married to the late Rev. Dr. James M. Crowder and has one daughter, Antoinette.
Tavares M. Floyd
Alexandria
Tavares M. Floyd is a Civil Rights Attorney by trade, Chief of Staff/Liaison to an elected official, Founder/CEO of the Greater RVA Equity Foundation and also the Founder/CEO of the BeWell Project, an organization, centered on ending systems that limit Black wellness and emphasizing the urgency of protecting folks living on the margins of the margins. Tavares graduated with a Bachelor of Arts from Christian Brothers University, a philosophy degree from American, and from Southern University Law Center with a Juris Doctorate.
Tavares formerly served as an intern on Capitol Hill, was selected as a Public Service Legal Fellow for Southern University System's Office of the General Counsel, Law Clerk for the Louisiana Legislative Black Caucus, Conference Program Director for the Southern Christian Leadership Conference, Campaign Manager for a Louisiana House of Representatives Candidate, Field Director for a Former U.S. Senator, a Political Consultant, Thurgood Marshall College Fund Fellow Special Advisor at the United States Department of Agriculture, and Special Assistant to the Chief Programs Officer at Martha's Table in Washington, D.C.
Tavares is active in the community in various capacities including: a 2020 Fellow for New Leaders Council Virginia, serving on the Board of Directors for the Charles Houston Recreation Center as Immediate Past President; Living Legends of Alexandria; Concerned Citizens Network of Alexandria (CCNA) as Secretary; Commissioner with the City of Alexandria's Commission on HIV/AIDS as Community Outreach Liaison; ECHO Virginia Coalition Member; Volunteer Alexandria; Former Ambassador for the Trevor Project (DC); Immediate Vice President and Former Vice Chairman of the Board of Governors for the Departmental Progressive Club of Alexandria, and a proud member of Kappa Alpha Psi Fraternity, Inc. Tavares has also served on numerous national boards, including the Southern Christian Leadership Conference (SCLC) – co-founded by Dr. Martin Luther King, Jr.
Linda Gilliam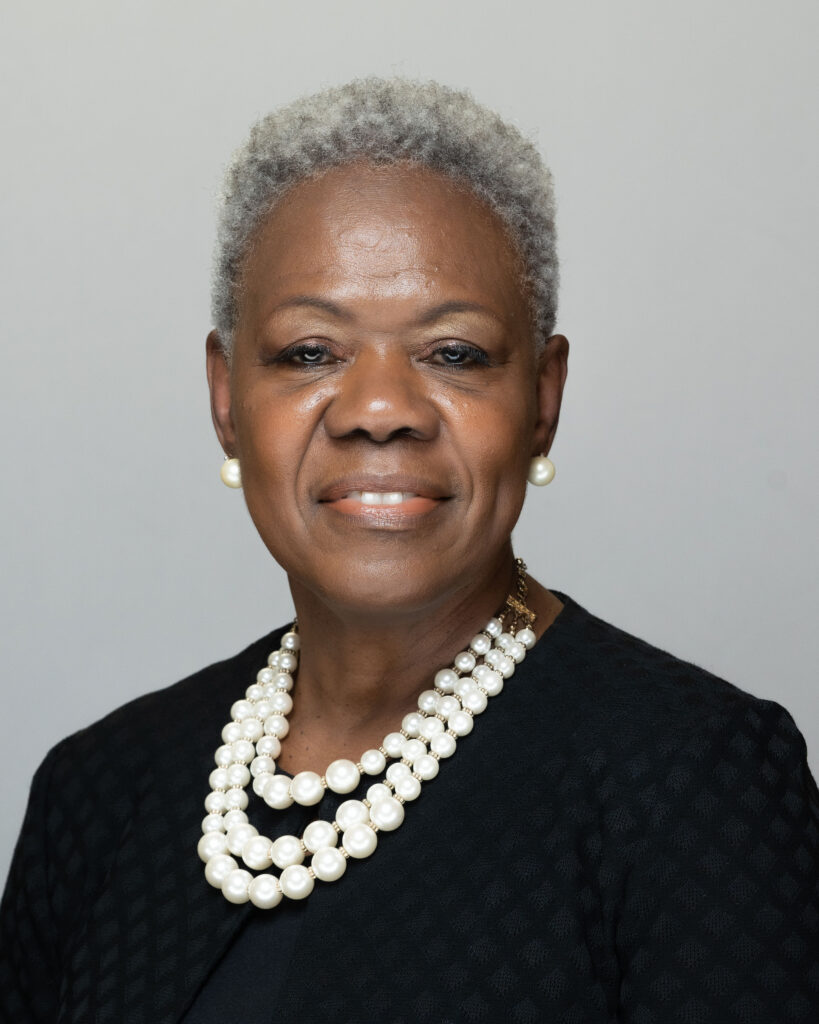 Richmond
Linda H. Gilliam is a resident of Richmond, VA and a native of Hopewell, VA. She holds B. A. and M. A. degrees in English from VA State University and a Ph.D. in Educational Administration from VA Commonwealth University. Dr. Gilliam is a retired educational administrator with over 40 years of experience in education that spanned every level, including teacher, staff development instructor, high school assistant principal, middle and high school program administrator, elementary principal (where she led a challenge school to full accreditation), Director of Disciplinary Review, and an adjunct professor at the University of Richmond, where she taught for eleven years in the Teacher Licensure Program in the School of Continuing Studies. Dr. Gilliam was also a consultant with the Virginia Department of Education, Office of School Improvement and Virginia Commonwealth University. In addition, Dr. Gilliam has the distinction of leading the implementation of the first Middle School International Baccalaureate Program in the United States. Her civic service includes being a member of Second Baptist Church, serving in the Diaconate Ministry and has held a number of positions, including Trustee Ministry, Finance Ministry; Women's Ministry and Superintendent of Sunday School. She also served on the Board of the Petersburg YMCA, and on the Board of Directors of Alpha Kappa Alpha Sorority, Incorporated. She is also a member of the Association for Fraternities/Sororities Advisors, where she was inducted into the Gamma Sigma Alpha National Greek Academic Honor Society, in 2013. Other honors include: The Alpha Kappa Alpha Certificate of Acknowledgement and Congratulations from the North Carolina House of Representatives; the 2011 Hope Award from Mount Hope Baptist Church, Prince George, VA; and Kappa Alpha Psi's 2011 Distinguished Community Service Achievement Award; 2012 Distinguished African-Americans from Hopewell; and a Key to her native city, Hopewell, VA. She is married to husband Calvin, and they have two adult children, eight grandchildren and one great grandchild.
Tarina Keene
Alexandria
Since 2008, Tarina Keene has served as the executive director of NARAL Pro-Choice Virginia. She is committed through NPCV's work to ensure that every Virginian has access to the full range of reproductive healthcare options despite where they live, age, race, immigration status, gender or sexual identity, or their socioeconomic status. Tarina has served as a commissioner on the Alexandria City Commission on Women as well as the President of Virginia NOW. She holds bachelor degrees in Media Studies and Political Science from Radford University and a Master's of Public Administration from Old Dominion University. She is also a 2006 graduate of the University of Virginia's prestigious Sorensen Institute for Political Leadership.
Virginia Powell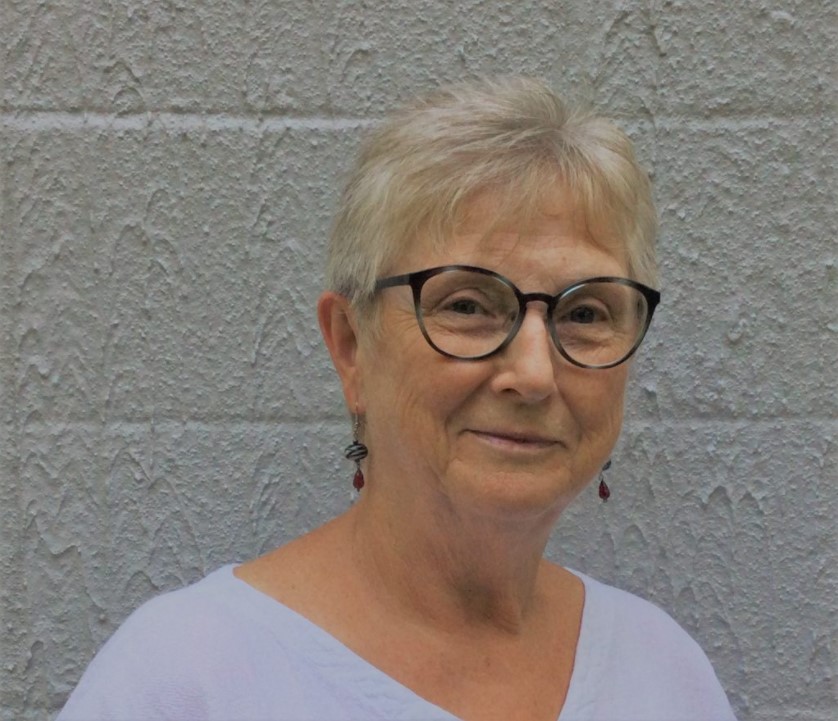 Richmond
A sociologist by training, Dr. Virginia Powell received a Master's and a Doctoral degree from Michigan State University in the late 1980s. She taught at colleges and universities in Michigan, Wisconsin and Virginia, worked for the State of Virginia for 20 years, and retired in August of
2017.

Her interests in the FACT Board are a natural extension of her experiences working for the Virginia Department of Health in the Office of the Chief Medical Examiner. Virginia was the Program Manager in a department devoted to understanding injury and violence patterns through fatality review and surveillance projects. Dr. Powell coordinated Virginia's State Child Fatality Review team; co-authored a protocol for use by local domestic violence review teams; provided training and technical assistance to Virginia communities working to establish teams; and was instrumental in the development of Virginia's maternal death review team. She also served as principal investigator for the Virginia Violent Death Reporting System and the Sudden Death in the Young Case Registry, two CDC funded initiatives designed to build data driven understandings and solutions to premature deaths. In Virginia, fatality review is at its core a public health effort designed to describe how and why people die and to educate others about those fatal injuries to assist policy makers, advocates and planners in reducing violence.

Dr. Powell also assisted the Chief Medical Examiner with strategic planning, policy and legislation initiatives, and with grant writing and program implementation. She has served on national and state workgroups to address child abuse, domestic and sexual violence, and elder abuse.
Dr. Tyler Hart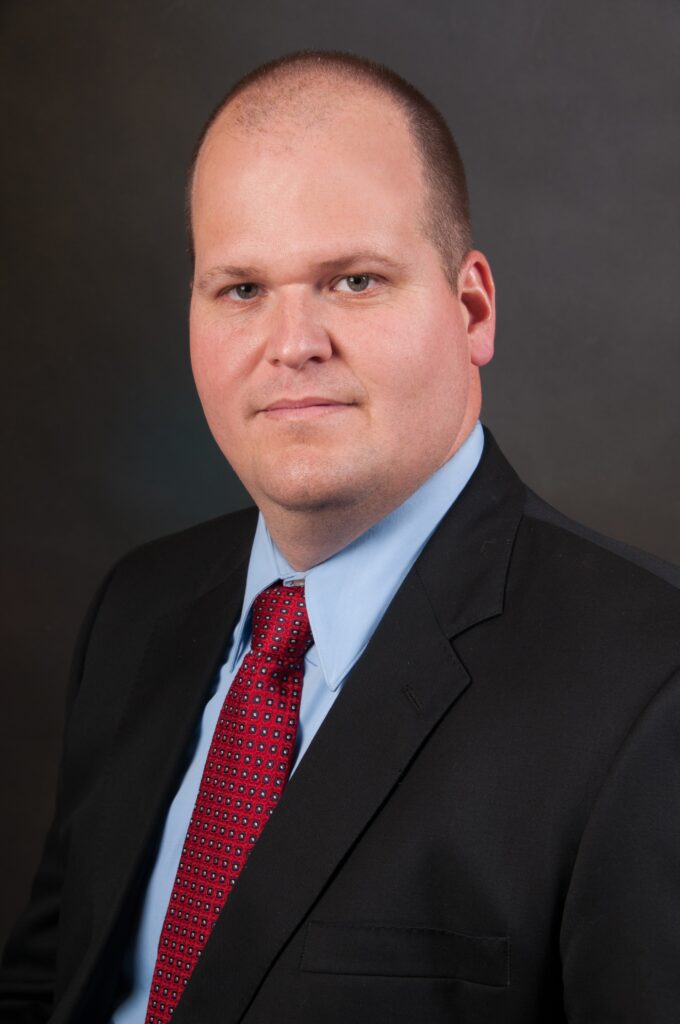 Richmond
Dr. J. Tyler Hart currently serves as the President & CEO of Commonwealth Autism (CA), a non-profit whose mission is to innovate, operate, and model services that support diversity, equity, and community inclusion for Virginians with autism. CA envisions an inclusive Virginia where all people have the opportunity to participate in every aspect of their community and realize their full potential. . Before accepting the CEO role, Dr. Hart served as Provost, overseeing all student facing functions at the College inclusive of Enrollment Services, Student Support and Academics at Richard Bland College (RBC) of William & Mary
As an executive leader who has earned recognition throughout the region as a strategic thinker and an innovative problem-solver, Dr. Hart has overseen a number of major initiatives, including planning and implementation of the RBC's strategic plan (RBC-19) that redefined and refocused the mission and vision along three critical areas: (1) enrollment, (2) programs and delivery, and (3) operations and resources. As project manager for the Exceptional Student Experience (ESE@RBC) program, Dr. Hart led a team that successfully implemented a predictive analytical tool, using business intelligence along with a case management approach. This model program pairs students with a Learner Mentor who guide them from orientation to graduation as a single point of contact to positively impact student retention and graduation.
Dr. Hart holds a Ph.D. in Leadership from Old Dominion University in Norfolk Virginia, where his research focused on entrepreneurial practices in community colleges. He has a M.B.A. from Averett University in Danville Virginia and a Bachelor's Degree in Business Administration from Longwood University in Farmville Virginia. He and his wife, Mali, love to spend time outdoors with their three daughters (Ruby, 9; Maizy, 7, and Tilly, 5).
Abigail Wescott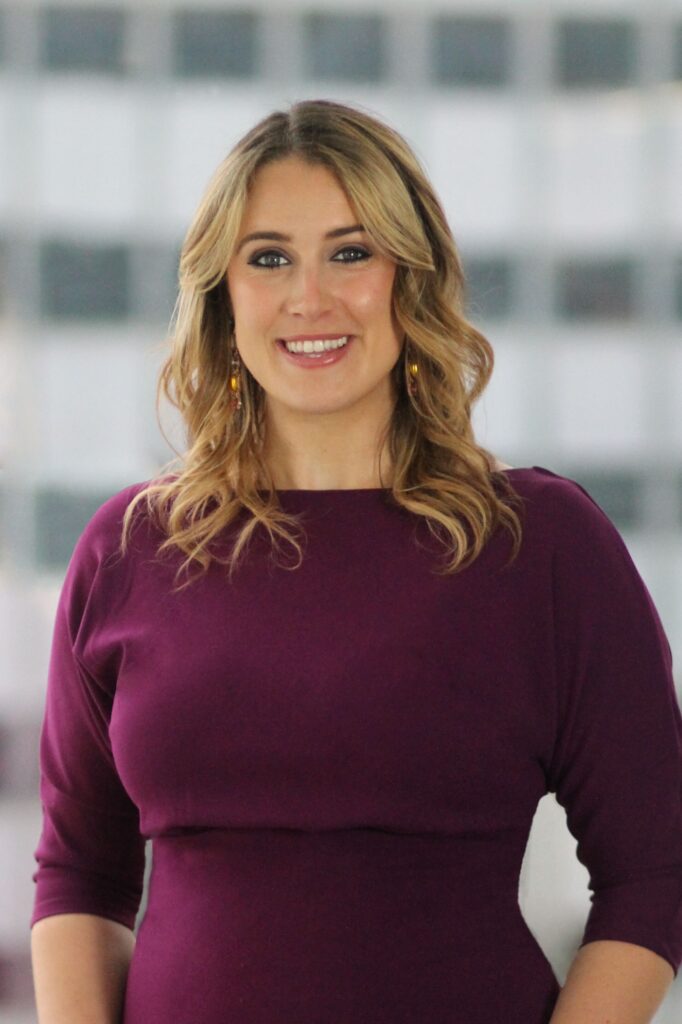 Richmond
Abigail R. Wescott is the Director of Partner Relations for the Virginia Economic Development Partnership (VEDP), Gubernatorial Appointee to the Board of Trustees for the Family and Children's Trust Fund of Virginia, Vice Chair of the Marymount Alumni Board, and Adjunct Professor at Marymount University. Abigail is a Virginian native and first-generation college graduate and received her Bachelor's in Business Administration from Marymount University, where she played lacrosse. She went on to receive her Master's in Business Administration from DeSales University.
Before moving to Richmond and starting her career at VEDP, Abigail served as Chief Operating Officer at the Appalachian School of Law in Grundy, Virginia. While residing in Southwest Virginia, she developed a love and passion for that area and its people, leading her to be involved in several initiatives across that region of the Commonwealth, ranging from youth programs to economic development.
When not working, you can find Abigail trying a new recipe, watching football or basketball, traveling, and spending time with loved ones.
Cindy Han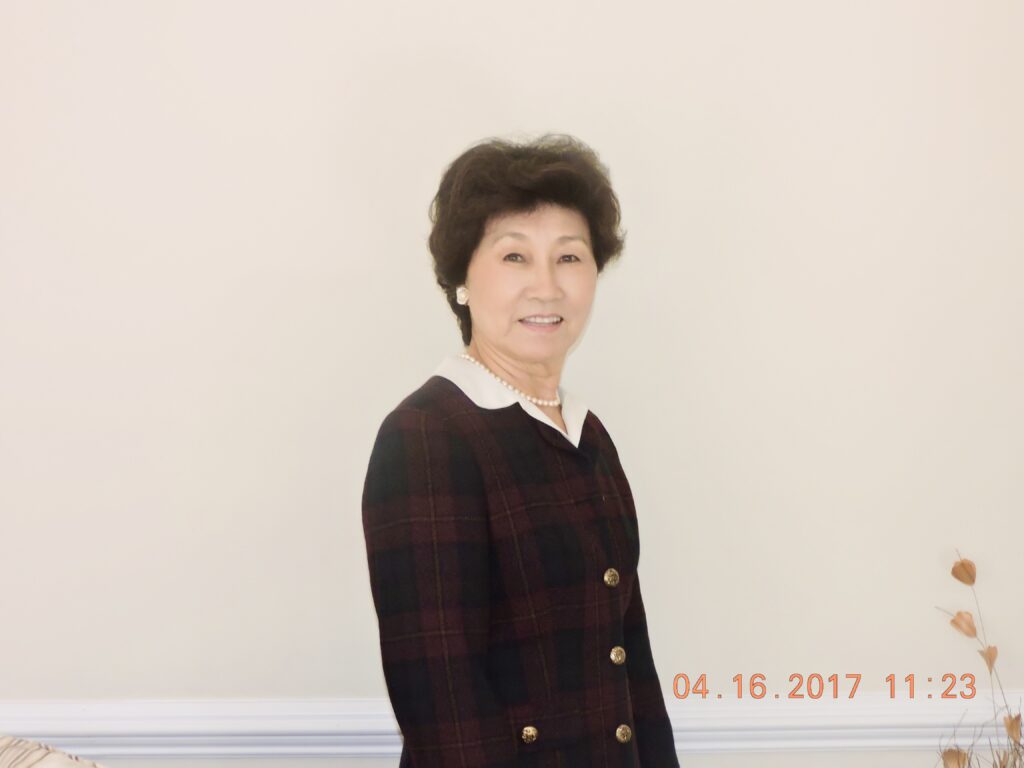 McLean
From 2017-2022, Cindy served as the Family Counseling Center of Greater Washington's Board of Directors Chairperson. This non-profit is dedicated to providing mental health services for low-income immigrant families primarily in and around Fairfax County and the Northern Virginia area. Prior to her work at the Family Counseling Center, she was nominated by former President George H.W. Bush to be Commissioner of the U.S. Copyright Tribunal and assumed Chairmanship of the agency in December 1991. Cindy also spent time at the U.S. Department of Health & Human Services in a variety of positions and was a columnist for an Omaha, Nebraska newspaper. She now resides in McLean, VA and has three children and five grandchildren.
Gena M. Boyle, MPA, Deputy Commissioner of Policy And Administration – Designee for VDSS Commissioner Danny Avula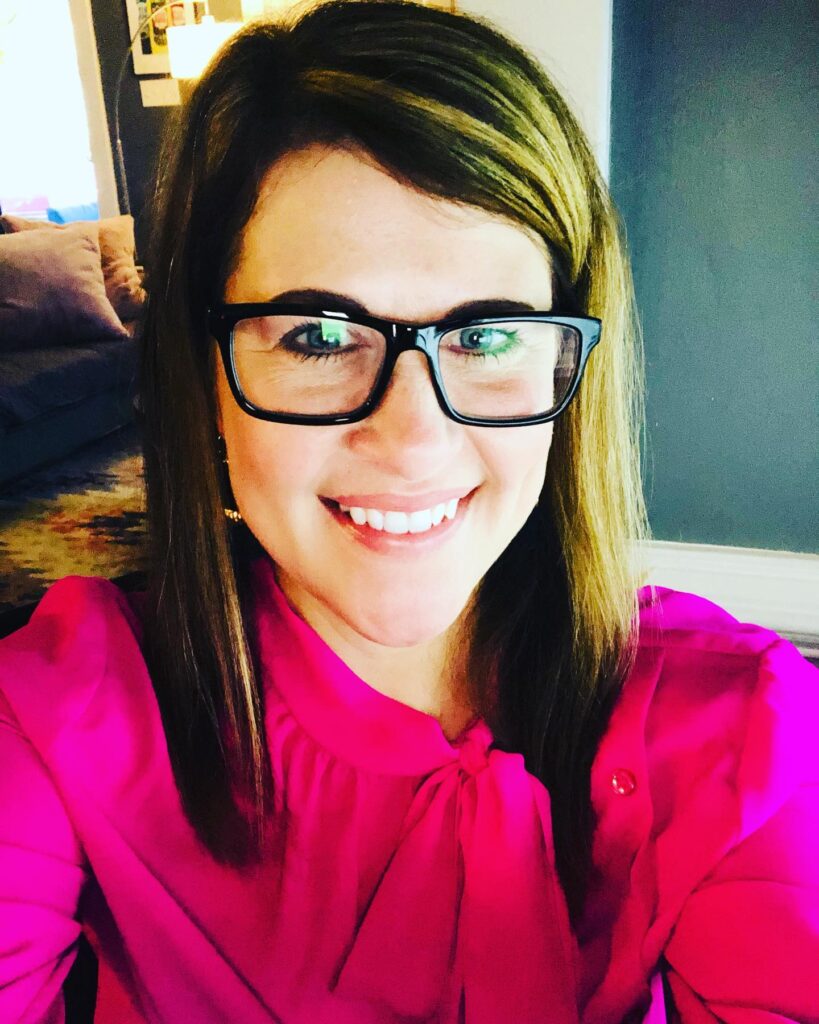 Gena serves as the Deputy Commissioner of Policy and Administration for the Virginia Department of Social Services. In this role, she oversees the Office of Legislative and Regulatory Affairs, the Divisions of Finance and General Services, and the Office of Trauma and Resilience Policy. Gena has built a career in health and human services policies and previously served as Virginia's Deputy Secretary of Health and Human Resources before joining VDSS in 2020. Her career includes leading efforts to rewrite the nation's kidney allocation system rules as an advisor to the United Network for Organ Sharing (UNOS) Board of Directors and advocating for many of Virginia's laws protecting survivors of domestic and sexual violence during her time as the Policy Director for the Virginia Sexual and Domestic Violence Action Alliance.

Gena is a proud 2004 graduate of Morehead State University in the eastern Kentucky mountains, with a Bachelor's degree in government and minor in legal studies. She has a Master's degree in public administration from Virginia Tech University. Her professional interests include improving maternal health policies, increasing trauma-informed care and practice among child and family serving organizations, and preventing youth from entering foster care and/or the juvenile justice system.
When not at work, you can usually find Gena watching college basketball, listening to records, or enjoying time with her Goldendoodle, Bourbon.
Cherie Short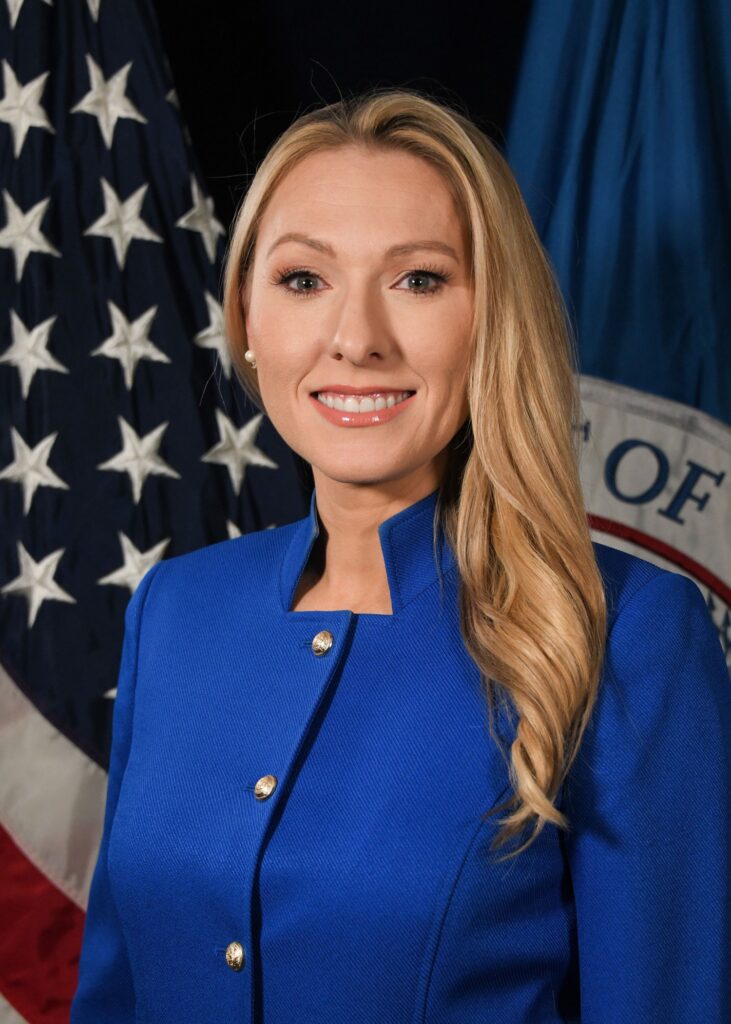 Bio coming soon!
Maureen Coffey
Bio coming soon!