The FACT Child Abuse and Neglect Committee was established in 2012 by legislation under the Governor's Executive Reorganization Plan which consolidated the Governor's Advisory Board on Child Abuse and Neglect (GAB) and FACT.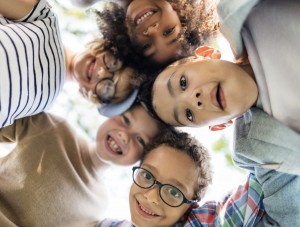 The GAB was established in 1975 when the child abuse and neglect reporting statute was enacted in Virginia and remained active until it's authority was transferred to the newly established FACT Committee in 2012.
Similar to the responsibilities of the GAB, the current purpose of the Committee is to:
Make recommendations to the FACT Board of Trustees regarding the prevention and treatment of child abuse and neglect that impact the Virginia Department of Social Services, the Board of Social Services, the Governor and the children of Virginia;
Review regulations, guidance, practices and compliance of state and local Child Protective Services and make recommendations for change when necessary;
Communicate with the Departments of Behavioral Health and Developmental Services, Criminal Justice Services, Education, Health, Juvenile Justice, the Attorney General and the Governor regarding promising and best practices related to efforts to prevent and treat child abuse and neglect within families; and
Increase understanding, ownership, and investment in child protection across Virginia and advocate for needed resources to achieve the goals of protecting children, promoting child well-being, and strengthening families.
A PDF version of the CAN Charge can be found here (updated 06/2023) and Appendix A.
In the past, the Child Abuse & Neglect Committee has given an annual Child Welfare Award.
Problematic Sexual Behavior Project
A recording of the Problematic Sexual Behavior Panel from 04/20/2021 can be found here. The password is ChrYapK2
The second panel focused on law enforcement response and can be viewed here. The password is GmD3A4KK